Bookworm Adventures: Astounding Planet
Average Rating
(
1.0
out of 5.0 )
Save the planet with Lex!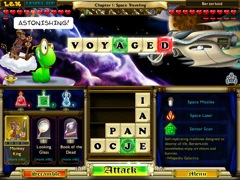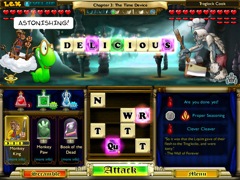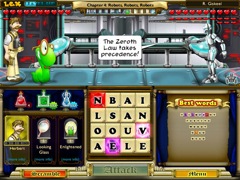 Game Description
Build words and battle nearly 50 alien foes to save the Great Library from certain doom in Bookworm Adventures Astounding Planet! But this time you'll be joined by new fighting friends, Skeletrox and H.G. Wells! Boost your word power with all-new Rainbow Tiles and earn 8 new treasures along the way. And remember - the better the word, the badder the damage! You don't want to miss the fantastic finale of Bookworm Adventures Astounding Planet, a single-mode edition of the best-selling word game!
Most Recent Reviews No user reviews exist yet for this game. Download now and be the first to let us know what you think!